Join Making a Life: The Conversation No. 3—with Special Guest Nikki McClure on 3 October 2020
Melanie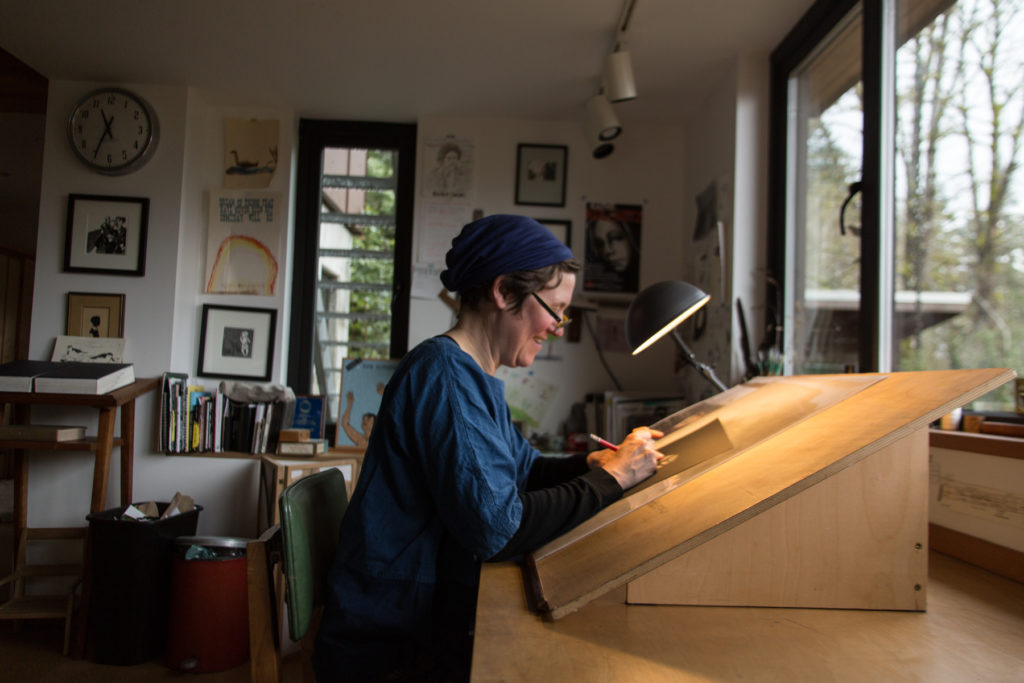 Please join host Melanie Falick and special guest Nikki McClure for an intimate Zoom conversation about the intersection of making by hand and making a good life and the importance of community in all that we do.
ABOUT THE GUEST
Nikki McClure is a world-renowned cut-paper artist and writer. She is the author and illustrator of multiple books, including most recently, What Will These Hands Make? as well as To Market, To Market and Mama, Is It Summer Yet? Her iconic wall calendars, which she has been producing annually since 1998, are treasured by devoted fans around the world. Nikki lives in Olympia, Washington, on the eastern shore of the Southern Salish Sea.
ABOUT THE HOST
Melanie Falick is an independent writer, editor, and creative director—and a lifelong maker. She is the author, most recently, of Making a Life: Working by Hand and Discovering the Life You Are Meant to Live, named one of the best books of 2019 by Publishers Weekly magazine. She is also the editor and creative director of the MDK Field Guides.
ABOUT OUR BOOKSELLING PARTNER
buyolympia is our bookselling partner for this event. Cofounder Pat Castaldo will join us for the Conversation.
ABOUT MAKING A LIFE: THE CONVERSATION
Making a Life: The Conversation is a new series developed by Melanie Falick to extend the ideas she wrote about in Making a Life. The goal is to bring together friends, old and new, to generate lively, thought- and action-provoking discussions about why making by hand—and making the ordinary extraordinary—are vitally important in the 21st century. Or, in other words, let's change the world for the better by recognizing making by hand as a pathway to wellness (as individuals, community members, and citizens of the Earth).
If you would like to learn more about these Conversations, join Melanie's mailing list here.